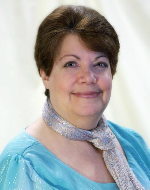 Lauren Brenner, SPHR – President, HR Services Division, Telamon Insurance & Financial Network 
As President of the Human Resources Services Division, Lauren is a highly-experienced HR Generalist and Consultant who brings more than 25 years of experience to clients. Lauren provides best practices advice and services to organizations in a wide range of industries. She has been asked to present on a variety of HR-related topics to organizations including NEHRA (New England Human Resource Association), Chambers of Commerce and the Plymouth County Bar Association. Lauren is certified through the Human Resources Certification Institute for her presentations enabling those certified as Professionals in Human Resources to receive accreditation by attending her programs. As Principal of the HR Division, Lauren partners with Telamon to assist clients with their Human Resources needs. Prior to HR Consulting, she worked in-house for organizations, spearheading the HR Department for Jordan's Furniture, Boch Enterprises, and Quebecor World RPC. Lauren received her bachelor's degree in Human Resources Administration and Labor Relations from SUNY/Brockport. She is a certified Senior Professional in Human Resources through the Society of Human Resource Management. 
Lauren will be conducting a Human Resources (HR) Bootcamp at the ACM-NE Conference in November.
---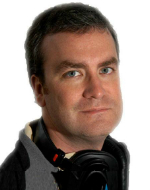 Sean Corcoran,
 News Director and Senior Reporter – WCAI, Woods Hole, Managing Editor for WGBH Radio
He began producing investigative series for WCAI in 2005, after moving to Cape Cod. In 2006 his 20-part series "Two Cape Cods: Hidden Poverty on the Cape and Islands," won the 
Alfred I. DuPont-Columbia University Award, considered the highest award in broadcast journalism.
Recent series' topics include the Pilgrim Nuclear Power Plant; wind power; Alzheimer's Research and caregiving; military groundwater pollution; our changing energy systems; special education; and various science, health and ecology-related stories.
For the first nine years of his career Corcoran worked as a staff reporter for various New England newspapers before moving to public radio.
Corcoran is a graduate of The George Washington University and the Columbia University Graduate School of Journalism. He is a former 3rd grade teacher and adjunct journalism professor. He occasionally performs onstage with his father, an accomplished Irish entertainer. He lives on Cape Cod with his wife, Linda Corcoran, who is heard on-air on Friday mornings in her capacity as the Managing Editor at the Cape Cod Times. The couple has a young son, Seamus.
---
James N. Horwood
, Partner, Spiegel & McDiarmid, LLP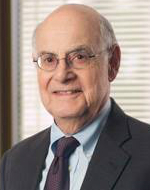 For more than four decades, Jim has been helping his governmental and other energy and communications clients keep ahead of ever-changing law and market realities.
"I read trade press and other publications every day and tell my clients about new proceedings and developments — and their implications — so they can act appropriately and stay ahead of the curve," says Jim. "And keeping current helps me respond promptly to client questions."
Jim has worked at the forefront of evolving telecommunications law, effectively advising local governments on cable TV franchise renewal, transfer, enforcement and rate regulation; and on municipal ownership and operation of infrastructure, including fiber optic systems, broadband over powerline systems and public, educational and governmental (PEG) access. That work often involves dealing with crucial First Amendment issues and complex state and federal laws and regulations.
"I enjoy advocating for the public interest and making a positive difference for my clients and the principles they fight for — employing both litigation and negotiation to achieve good results," says Jim. "I like my clients and the interests they represent."
In addition to representing local governments, Jim serves on the Board of Directors of the Alliance for Community Media as Special Appointee — Legal Affairs, and provides advice to organizations that manage access centers and to others interested in promoting the use of PEG Access. Jim also frequently speaks and publishes articles on telecommunications issues. He has been recognized as an AV Preeminent-Top Rated Lawyer® for Litigation and Energy, Environmental and Natural Resources by ALM Media.
Practice Focus
Municipal telecommunications issues and PEG access, electric supply contracts and related issues.
Jim will be presenting a Legislative Update and Franchise Renewal Sessions.
---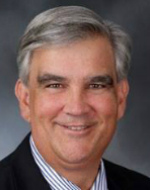 Gerard Lavery Lederer, Partner
, Best Best & Krieger
 Attorneys at Law
, Washington, DC
Gerard Lavery Lederer's unique background as both a nationally recognized telecommunications lawyer and a registered federal lobbyist allows him to give clients unparalleled service in a field built on complex and technical regulations. Prior to joining Best Best & Krieger LLP as a partner in the Municipal Law practice group in Washington, D.C., Gerry was an attorney with Miller & Van Eaton, a highly regarded telecommunications law firm.
Gerry advocates for public and private property owners regarding issues of law and policy arising from federal and state communications legislation and regulation. He is also one of the nation's leading authorities on marketplace solutions for the integration of technology into commercial real estate. He authored "Critical Connections" and "Wired for Profit," two leading guides on the integration of telecommunications technology into office buildings. He developed the first model license agreements for access to buildings and rooftops to help telecommunications service providers and property owners protect their interests.
Gerry serves as legislative counsel and lead Washington advocate for the City of Laredo, Texas, and for TeleCommUnity, a collection of local governments dedicated to ensuring respect for local rights in federal legislative activity.
As a registered federal lobbyist, Gerry has both public and private sector advocacy experience. He served as executive director of advocacy and research advancement for the Building Owners and Managers Association, International and executive director of government affairs for the United States Telephone Association.
Since arriving in Washington, D.C. in 1985 as the City of Philadelphia's Washington advocate, Gerry has served as Washington legislative counsel to a number of local governments and agencies, including as lead advocate for local governments on infrastructure issues and as general counsel of the United States Conference of Mayors. Prior to his career in Washington, he served as the chief deputy city commissioner for the City of Philadelphia. This position oversees the city's voter registration and election day. He is a member of the Federal Communications Bar Association.
Gerry is admitted to practice law in the State of New Jersey and the District of Columbia, and is an inactive member of the bar of the Commonwealth of Pennsylvania.
Gerry will be presenting a legislative update session including information on the new FCC Closed Captioning Requirements and on Cable Franchise Renewal.
Recent Paper by Gerry on Closed Captioning

---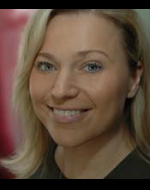 Beth Murphy
Beth founded Principle Pictures – http://principlepictures.com – in 1999 to do what she loves doing most: meeting inspiring people, telling great stories, and using media as a catalyst for good. She enjoys connecting with audiences and connecting audiences in meaningful ways with our world. Beth has led production crews to all corners of the world, often in war-torn or developing countries in order to focus on human rights and international issues.
She has directed, produced, written (and in some cases narrated) nearly 20 documentary films for national and international media outlets including The Sundance Channel, The History Channel, Discovery International, Lifetime Television, The Sundance Channel, Discovery Health, PBS, NHK, and numerous international outlets. For her work on BEYOND BELIEF (Tribeca Film Festival, Sundance Channel), Beth received the One Shared World International Outreach Award from American Women in Radio and Television. She's now running a nationwide impact campaign with the film designed to foster cross-cultural understanding in collaboration with the Fledgling Fund, Teachers College of Columbia University, PBS LearningMedia and the Mass Humanities Council.
Beth is the author of Fighting For Our Future (McGraw Hill, 2002), a companion book to her film with the same title. The book was heralded by the Library Journal as doing the cancer community "a vital service." She is a contributing author of Open My Eyes, Open My Soul.
---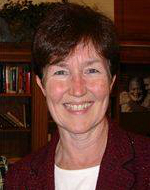 Maryann Murphy, MSW, CPO(R)
Your Personal Organizing Coach
There is a remarkable sense of peace and confidence that comes from being organized. Anyone can become and remain organized and experience that peace and confidence, but some of us need a little help to get started. That's where my years of experience come in.
Hi. I am Maryann Murphy, and I want to help you get more organized! I have over 25 years of experience in human services, with a specialty helping people change their problem behaviors and learn new skills.
I have also worked in business and government as an Office Manager, and have worked with architects and designers to create more efficient and beautiful workspaces.
But more importantly, many people have told me "you're the most organized person I know", and have been inspired and encouraged in working with me to get their own spaces and schedules more organized.
I take my education seriously and hold a Masters Degree in Social Work, along with training from the National Association of Professional Organizers (NAPO) and the National Study Group on Chronic Disorganization (now called ICD – the Institute for Challenging Disorganization). In fact, I am certified as a Specialist in Chronic Disorganization by ICD, and a Certified Professional Organizer (R).
I believe all this background makes me uniquely well-suited to help you learn the most effective strategies for organizing your home, office, & schedule, whether you have just a few things you want to get more organized, or if you are completely overwhelmed by your clutter and disorganization! I understand that it can sometimes be embarassing to let someone see your situation, but I understand, and I want to help! My work with you is completely confidential and private (unless you want to share the results with others).
I have been very involved in community organizations over the years, so I know how important it is to arrange your time to be able to include a variety of different activities:
At NAPO-New England I am a member of the Golden Circle, and am a trainer in both the Quantum Leap program and the New Organizer Workshop. I am also national co-chair of the Speaking for Fees Special Interest Group. I am the President-Elect and Treasurer of the New England chapter of the National Speakers Association. In Toastmasters International I have served as Area and Division Governor, Past President of both the Upper Cape Toastmasters and Marion Toastmasters clubs, and have earned the rank of Distinguished Toastmaster. I am a member of the Cape Cod Chamber of Commerce, and the Institute for Challenging Disorganization. I also served on the Mashpee Hoarding Task Force for 5 years, helping my local community come up with resources for people with hoarding challenges. I am also past President of Boston NOW (National Organization for Women), and past board member of the American Business Women's Association Cape Cod chapter.
I get involved in these activities because I love to help people, and I love getting things better organized to make them work more easily and more effectively.
Most importantly,
I can help you find more time in your day
and more space in your home and office.
---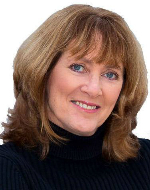 Mindy Todd
, Managing Director of Editorial, "The Point" Host and Producer
 WCAI (Cape & Islands Radio – a WGBH station)
The host and producer of The Point on WCAI which examines critical issues for Cape Cod and the Islands. She brings more than 30 years of experience in radio and television to WCAI. After starting her broadcasting career as a midday DJ at WARE in Ware, Massachusetts, she quickly advanced to host of the morning drive show, which in 1981, made her one of the few women in broadcasting to anchor her own morning show.
Her career has covered nearly all aspects of broadcasting. She has been a radio disc jockey, a traffic reporter, a television news anchor and reporter, a program director, talk show host, and even a ski reporter. Her television work brought her to White River Junction, VT, Portland, ME, Indianapolis, IN and Nashville, TN. Mindy also worked at radio stations in West Palm Beach, FL, Hartford, CT, Boston, MA and Lebanon, NH. She has received numerous awards, most recently her 5th National PRNDI (Public Radio News Directors Incorporated) award for best Call-in program and best Interview.
In February 2012 Mindy was named Managing Director of Editorial. Mindy sits on the Woods Hole Oceanographic Institution's Sea Grant Marine Outreach Guidance Group, Marine Biological Laboratories Falmouth Forum Fundraising Committee, NOAH Telethon Steering Committee, the Falmouth Fund, the Turkey Land Cove Foundation on Martha's Vineyard and is a member of the board of directors at The ARC of Cape Cod.
We are excited to welcome Mindy as a presenter at her first ever ACM-NE conference.
Take a listen of a recent program Mindy did on WCAI on 
Real Journalism vs. Fake News