Chair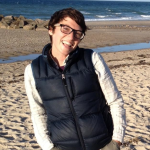 Erica Jones, At-Large Member (2019)
Director of Institutional Advancement
Somerville Media Center
90 Union Square
Somerville, MA 02143
P. 617 628-8826
ejones[at]somervillemedia.org
BIO:  A native to Upstate NY, Erica has created a home here in the 'Ville and has grown extremely enthusiastic with her work at SMC. Since beginning her career in 2009 with community media, she has developed a better understanding of grassroots, community media and its significant role in our technologically-driven society. She believes through the use of media and storytelling, social change can take place, which can offer a glimpse into the injustices and uniqueness of many communities. As the Membership and Outreach Director, some primary responsibilities include marketing & communications, event coordination, partnership & community building, member engagement and support, intern supervision & mentorship, facilitating community media productions including Hello Neighbor, Duck Village Stage Sessions, SCOUTV, Somerville: the Good Ole Days, Aging Well, Legacies: a Journey through the Interesting Lives of Elders and Maker Space as well as founding the Cinema Somerville Film Screening series, Rough Cut Media Series & Potluck & Lecture Series. Erica also enjoys collaborating on digital storytelling programs which increases awareness about issue-based topics impacting the Somerville community. Erica serves as the Chair on the Alliance for Community Media Northeast Region board of directors. You can reach her at ejones@somervillemedia.org.
Vice-Chair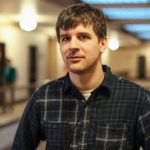 Zebulon J. Schmidt, Appointed Member (2018)
Station Manager
Open Stage Media
432 State Street
Schenectady, NY 12305
P: 518-229-6857 W: 518-382-3884 ext. 311
BIO: Before getting involved with Public/ Education/ Government access television, Zeb was building his career as a freelance videographer and editor. He worked on various projects locally using his creative approaches to problem solving and resource management. With that experience he brought a seasoned approach to commercial video production when he began working for Schenectady public access television; currently know as Open Stage Media. As the production coordinator, he realized the precedence ​for free local speech and became determined to set his focus on giving his community a profound public access station. In 2008, Zeb became the Station Manager, and then later the Station Director, leading the way in establishing the new station facility within Proctors Collaborative and rebranding​ the channel. Zeb currently serves on the board of directors for the Alliance for Community Media: New York Chapter, and as the vice-chair of the Alliance for Community Media: Northeast ​R​egion board.
Treasurer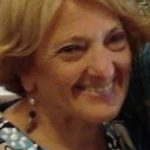 Barbara Chisholm, At-Large Member (2018)
Executive Director
WACA TV Ashland Cable Access
200 Butterfield Drive B1
Ashland, MA 01721
P. 508 881-9222
BIO: Barbara Chisholm has been involved in community media for over 25 years. She currently is the Executive Director of WACA TV.  She served on the original Board of Directors of WACA TV and held the position of Treasurer. Barbara joined the staff of WACA TV as the Operations Manager, a position held for 10 years. During that time, she has overseen a number of major projects while increasing programming and community involvement and awareness. Barbara is proud to be a member of the ACM because it is a wonderful support system for community media centers across the country large and small assisting stations both educationally and legislatively.
Secretary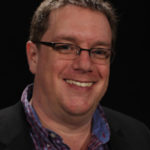 Rob Chapman, At-Large Member (2019)
Executive Director
Onion River Community Access Media (ORCA Media)
89 Main St City Center
Montpelier, VT 05602
P: 802-224-9901 F: 802-223-0432
BIO: Rob became Executive Director of ORCA Media in November 2011 after having spent most of his more than two decades of working in community media in Burlington. Rob grew up in Stowe, VT and attended The University of Vermont where he received his B.A. in Theatre. He discovered public access when he and some friends from Garage Theatre started their own live comedy/variety show on the Burlington public access station in the early nineties. Rob jumped at the opportunity to take a job at the station and has been working in the field ever since.
At-Large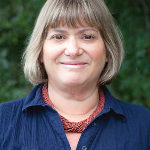 Debra Rogers, At-Large Member (2019)
Executive Director/CEO
Falmouth Community Television
310 Dillingham Ave
Falmouth, MA 02540
P: 508-457-0800 F: 508-457-1604
BIO: Debra Rogers has worked in community media for 30 years. For the last 16 years she has served as the executive director and CEO of Falmouth Community Television in Massachusetts. Previously she served as the executive director of Brattleboro Community Television in Vermont and Greenfield Community Television in Massachusetts. Debra has been involved with the Alliance for Community Media (ACM) a national organization which advocates and educates on behalf of community media for over 20 years. She was one of the founding members of the Massachusetts chapter of the ACM, has been a member of the Northeast Region board of directors since 1994 and served as the Northeast representative to the national board of directors from 1999–2005, returning to the national board in 2008. From November 2009–November 2012, she chaired the national board of directors. Debra is the recipient of the Alliance for Community Media, Northeast Region Chuck Sherwood Leadership Award and the National Buske Leadership Award. Locally Debra was a founding member of ArtsFalmouth for which she also served as chair for a number of years and a founding member of JazzFest Falmouth. A Precinct 5 Town Meeting Member she is actively engaged in the community professionally and personally. Debra and her husband David live in North Falmouth. She is the proud mother of Amanda and mother-in-law to Dan Ravens as well as to an adorable cocker spaniel by the name of Dusty.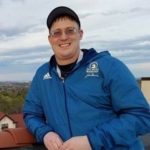 Jim Palmer, At-Large Member (2019)
Production Manager
Peabody Access Telecommunications
119R Foster St. Building 13, Peabody MA
P: 978-977-0570
BIO: Jim Palmer has been involved in community media since the late 90's where he started as a volunteer for then Peabody Cablevision through the high school's volunteer TV Club program. After receiving a degree in TV/Video Production from Emerson College in Boston, MA he went on to work for Danvers TV for nearly 8 years until accepting a position in his hometown in 2010. He is currently the Production Manager at Peabody Access Telecommunications in Peabody, MA. In his spare time, Jim is an active Amateur Radio operator and emergency communications volunteer, avid weather spotter and coordinator, and enjoys camping, hiking, and other outdoor events.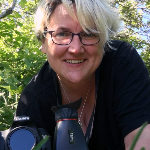 Amy Davies, At-Large Member (2020)
Executive Director
Provincetown Community Television
330 Commercial St., Second Floor
Provincetown, MA 02657
P: 508-487-0648
BIO:  Amy C. Davies is an award winning content creator with more than 20 years experience in local television and radio.  She is currently serving as Executive Director of Provincetown Community Television.
Recently named to the Alliance for Community Media Northeast Region Board of Directors, Amy looks forward to being a part of the meaningful work of the board in the areas of preserving free speech and career training for community media professionals.  She loves helping humans express themselves through media and watching them share their stories with the world.
Amy is a photographer whose work regularly appears in juried exhibitions around Cape Cod and New England.  She is a member of Provincetown Arts Association, Cotuit Center for the Arts, and Professional Photographers of America.  Amy is the co-host of The Creative Exchange Podcast a celebration of the artistic process and its unique manifestation on Cape Cod.

Appointed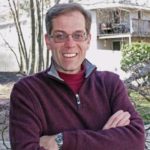 Keith Thibault, Appointed Member (2019),
ACM-NE representative to ACM Board
Director of Television Services
Fall River Community Media / Bristol Community College
777 Elsbree Street
Fall River, MA 02720
P: 774-357-2354 F: 508-730-3221
BIO: Keith Thibault has served as Director of FRCMedia since July of 2000. Keith has worked in community media since 1994, first as director of New Bedford's (MA) public access television station. Born and raised in Fall River, MA, he earned a bachelor's degree in communications/media from Fitchburg State University. Keith is the chairman of the board of the Alliance for Community Media (ACM)'s where he serves as the ACM-NE's representative. Keith is a former chair of the ACM-NE board as well as former chair and board member of Mass Access.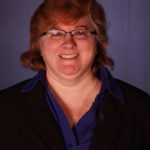 Helen Chatel, Appointed Member (2020),
Executive Director
Watertown Cable Access Television
50 Columbia Street
Watertown, MA 02472
P: 617-923-8610
BIO: Passionate Community Leader: Influenced by her high school ecology teacher and local news reporters, Helen Chatel spent $20 to rent a Camcorder and borrowed 2 VCRs to make her first documentary about river erosion in Colrain, MA. The first taste of speaking with strangers and creating a project that combined technology with community traditions lead to a career in community access. Ms. Chatel set her sites on NYC, ending up at the College of New Rochelle in New Rochelle, NY, where she would major in communications and specialize in broadcasting. Interning at CPTV in Hartford, CT and being involved with on air auctions to raise money for local programming, Ms. Chatel again found herself being pulled by her sense of community. While the big city was exciting and she had many relatives active in the Manhattan's public access channel, rural CT was calling. After a stint in retail and big box management, again Ms. Chatel's community roots would find her. She began volunteering with the Community Voice Channel (CVC) in Bolton, CT crewing on local shows and working in front of the camera during the town's 275th anniversary celebration. Finally, in 2002, an opening for assistant Executive Director opened up at CVC and Ms. Chatel found herself emerged in a community serving seven small towns East of the CT river. Ms. Chatel oversaw the transitions from analog editing to digital, as well as from manual playback to automated playback. In 2007, Ms. Chatel was promoted to Executive Director at CVC and built a successful after school program with the media specialist at the local K-8 school. This involved training and mentoring students in grades 5 thru 8. The following summer CVC implemented video production camps with students ages 9 to 15, working on community projects. With all of our youth training, we began working with the local homeschooling network, offering television production classes to further our mission to engage the community. Looking for a new challenge, Ms. Chatel came to Watertown, MA as the Executive Director in 2013. In Watertown, Ms. Chatel has been able to utilize her management and budgeting skills from her retail experience to improve the services and facilities offered at Watertown Cable Access (WCA-TV). From franchise negotiations to project management, Ms. Chatel has positioned WCA-TV to being relevant in the future. For fun, Ms. Chatel likes to spend her time traveling to scenic or historical spots across the East Coast geocaching.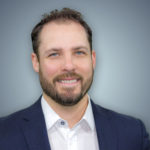 Matt Sullivan, Appointed Member (2020),
Executive Director
LMCTV
740 W. Boston Post Road #311
Mamaroneck, NY 10543
P: 914-381-2002 x202
BIO: Matt Sullivan first started his work with LMCTV in 1998 as a student filmmaker. He took the knowledge he learned at LMCTV and applied it to toward his education at Emerson College in Boston, where he received his degree is Visual Arts.  From Boston, he went on to Los Angeles where he worked in the production and art departments of several major television shows including 24, House, Castle, The Office and Deal or No Deal.  Matt continues to direct and produce his own work including commercials, music videos, and short films.  He strongly believes in the mission of building community through media and is always looking for ideas to expand the reach of LMCTV.  Matt is excited to join us on the ACM-NE Board!
State Representatives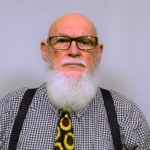 Stephen W. Mindera, Jr., Connecticut Chapter (CTacm) Representative
President, Skye Cable XIII, Inc.
113 Sharon Road
Waterbury, CT 06705
P: 203-755-1113
BIO: Stephen W. Mindera, Jr., is the President and Founder of Skye Cable XIII, Inc. the Community Access Provider for the Greater Waterbury area of Connecticut. Steve became the Chairman of the Greater Waterbury Cable Council in 1996 and was heavily involved with community television. He received the permit to run community access by the Department of Public Utility Control in April 1998. Skye recently celebrated 20 years as the Cable Access Provider of our area and as a successful 501(c)3 not for profit corporation. Steve is the Connecticut State Representative for the Alliance for Community Media Northeast Region.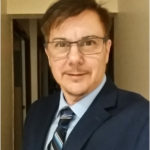 Tony Arrien, New York Chapter (ACMNY) Representative
Community Media Coordinator
Town of Putnam Valley
265 Oscawa Lake Road
Putnam Valley, NY 10579
P: 845-528-7420
BIO: COMING SOON
JP Fortier, Maine Chapter (CTAM) Representative
Executive Director
Mt. Blue Community Access TV
270 Main Street
Farmington, ME 04938
Phone: (207) 778-8146
BIO: JP lives in Farmington, Maine with his wife, Rachel, and their three children. He was hired by MBTV in the fall of 2000 as the station manager. He has been involved in community television since he was in high school, serving on the Board of Directors of Lincoln County Community Access TV. JP enjoys teaching video productions to anyone interested. JP is proud of the accomplishments made at MBTV. MBTV started from a one-room station in the basement of the community center and is now a fully operational facility, complete with three edit suites, cablecast room, and television studio. In 2018, MBTV changed the name of it's nonprofit to the Central Maine Media Alliance, working towards regionalizing community access media in central Maine.  JP serves on the board of The Community Television Association of Maine as their treasurer.  He currently serves on the board of directors for the Alliance for Community Media: Maine Chapter.

Tammie Reilly, Vermont Chapter (VAN) Representative
Executive Director
Greater Northshire Access Television, Inc.
P. O. Box 2168
Manchester Center, VT 05255
P: 802-362-7070
BIO: Tammie M. Reilly is the Executive Director of Greater Northshire Access Television, Inc., and serves on the Vermont Access Network Board of Directors. Tammie has extensive experience in film and television production, event planning and tourism marketing, as well as fifteen years experience in the restaurant industry. Upon returning to Vermont in 2003, Tammie worked with the Vermont Film Commission to develop a photographic location database and the Manchester & the Mountains Regional Chamber of Commerce as the Membership & Events Coordinator. Tammie began her film and television career at the Virginia Film Office where she oversaw the production internship program and assisted the organization with location marketing. Tammie held numerous freelance positions in the film and television industry as a Commercial Producer, Production Manager, Art and Wardrobe Department Assistant, Craft Services vendor and Location Scout for commercial, television and film productions based in Richmond, Virginia. Tammie earned a Bachelors Degree in Sociology at James Madison University and spent several years as a Tour Manager, Bass Player and Booking Agent for a rock band in Virginia prior to returning to Vermont in 2003.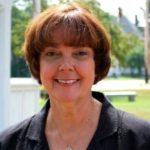 Doris Ballard, New Hampshire Chapter (NHCCM) Representative
Executive Director
Concord TV
170 Warren St.
Concord, NH 03301
P: 603-226-8872
BIO: COMING SOON
Massachusetts (MassAccess) Representative
VACANT