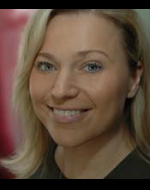 Beth Murphy
Beth founded Principle Pictures in 1999 to do what she loves doing most: meeting inspiring people, telling great stories, and using media as a catalyst for good. She enjoys connecting with audiences and connecting audiences in meaningful ways with our world. Beth has led production crews to all corners of the world, often in war-torn or developing countries in order to focus on human rights and international issues.
She has directed, produced, written (and in some cases narrated) nearly 20 documentary films for national and international media outlets including The Sundance Channel, The History Channel, Discovery International, Lifetime Television, The Sundance Channel, Discovery Health, PBS, NHK, and numerous international outlets. For her work on BEYOND BELIEF (Tribeca Film Festival, Sundance Channel), Beth received the One Shared World International Outreach Award from American Women in Radio and Television. She's now running a nationwide impact campaign with the film designed to foster cross-cultural understanding in collaboration with the Fledgling Fund, Teachers College of Columbia University, PBS LearningMedia and the Mass Humanities Council.
Beth is the author of Fighting For Our Future (McGraw Hill, 2002), a companion book to her film with the same title. The book was heralded by the Library Journal as doing the cancer community "a vital service." She is a contributing author of Open My Eyes, Open My Soul.
---