The 2018 ACM-NE Conference and Trade Show is taking place this year at Proctors in Schenectady, NY from October 11th – 12th.
CONFERENCE REGISTRATION
Full Pass
Early Bird (through September 21)
$225 non-Member Rate – $190 ACM Member Rate
After September 21:  $280 non-Members – $250 Members
Single Day Pass (Trade Show Thursday or Workshop Friday)
$175 non-Member Rate – $150 ACM Member Rate
Go to our traditional registration engine at this link.  Scroll down for hotel information or go here. Hotel registration for the conference is extended to September 21.
Transportation and parking information is here.
The August brochure can be downloaded at this link ==>
EnvisionFuture-mailer
The updated schedule for all weekend events is here –> 2018 Conference Schedule as of 09/21/18
---
SPECIAL FULL REGISTRATION PERKS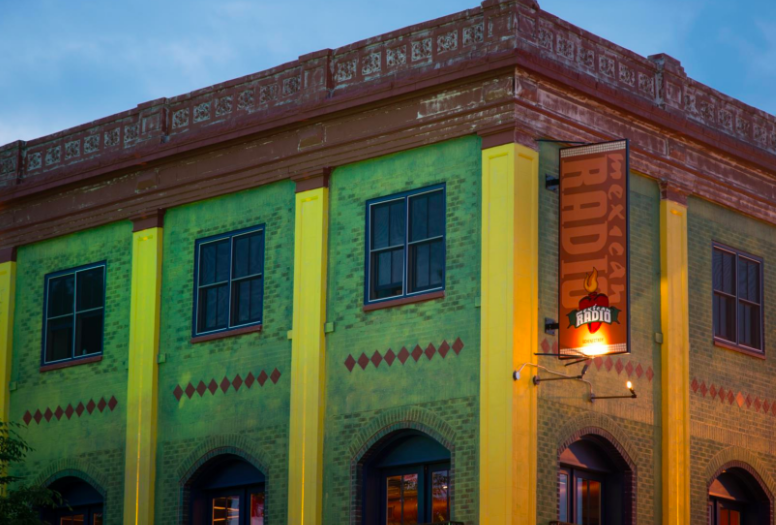 5:00 – 7:00pm: THURSDAY PARTY AT MEXICAN RADIO: Included in your full registration is access to a super-fun party at the glorious Mexican Radio restaurant! You will get to enjoy delicious heavy appetizers and one drink on us per person (with the drink ticket). What a hookup!

8:00pm: A FREE THEATER EVENT! You will get one free ticket to the Found Footage Festival: Cherished Gems.
Found Footage Festival hosts Joe Pickett (The Onion) and Nick Prueher (Late Show with David Letterman) take audiences on a guided tour of their all-time favorite VHS finds. From the curiously-produced industrial training video to the forsaken home movie donated to Goodwill, the Found Footage Festival resurrects these forgotten treasures and serves them up in a lively celebration of all things found. Contains adult content!
---
WORKSHOP INFORMATION
While the ACM-NE Conference Planning Committee is working hard to solidify our workshops, keynote speakers, etc, take a sneak peak at what we have confirmed:
Building a Youth Media Program as a Community Builder & Revenue Stream: How do you build and sustain a youth media program in your community? We'll look at different models for programs that work with youth to create media and invest in their future and talk about factors that funders are looking for in successful youth programs. At the end of the workshop, you'll be able to begin or expand youth media work at your center. Presenters: Heather McCormack, Somerville Media Center, Prince, Proctors
Fostering Local Journalism Programs and News Productions on a Shoestring: How can we help bolster local journalism in our cities and towns? What actions are community media and grassroots news organizations taking to work with local journalists and community volunteers to develop their own journalistic efforts? Join us for a lively discussion of what community-based news organizations are doing to address news partnerships, best practices, funding models, reductions in local news, underrepresented communities and to help alleviate the crisis in local journalism all while maintaining the reality of funding being a major concern and driving factor for success. Presenters: Chris Faraone from Boston Institute for Nonprofit Journalism & Dena Schumacher, Studio Production Mgr. + Sibylla Chipaziwa – LMCTV The Local Live
The Power of the Crowdsourced Media: Creating Engaging Opportunities for Collaborations: Come to this workshop to gain a better sense of how your community media center can expand their community engagement through Crowdsourced Media Projects. In 2015, Provincetown Community Television began #ptown24 a crowdsourced media project with the goal of documentary a 24-hour period in a small town at Lands End. The project is almost exclusively user generated with PTV staff posting some seed images and video throughout the day. They have a growing group of loyal followers and think the project can be replicated in almost anywhere in the world. We will also hear from Easton Community Access TV about their innovative and fast-paced 100-second film festival. The 100-Second Film Festival is a very simple project: to create, watch and share films that are 100 seconds or less in length. Since 2005 the project has been replicated in a number of communities and has fostered participation from local and international filmmakers alike. Presenters: Amy Davies, Provincetown Community TV & Jason Daniels, Easton Community Access TV.
Metadata and the Future of Video in an Online World: As video delivery shifts from television transmission to an online world, what changes do you need to make to keep current? In this workshop, we'll discuss the importance of metadata and keywords to enhance discoverability online, demonstrate how to increase the online usability of your program archives, and show how you can use YouTube and the Internet Archive to increase the impact of your work and reach new audiences. Presenters: John Hauser, James Jones or Kayla Creamer
Creative Fundraising – How to Research and Write a Grant: Fundraising has become very competitive, and funding sources can be difficult to find (and keep). This session provides tips and tools for the novice grant writer. Learn the elements of successful grant seeking and grant writing in this session; the importance of "grant readiness"; where and how to find grant prospects that match your organization; elements of successful proposals; and cultivating and stewarding funders. Presenter: Ellen Gugel, GPC; Grants & More
The Cord Cutting Age – Redefining Membership & Diversifying Non-Cable Revenues: This workshop will examine ways in which stations can partner with other organizations and businesses to leverage exposure of their operations and open new forms of revenue for the cord cutting age. (PSTV & LMCTV). NewTV uses anotheragepoductions.com to raise revenue with its professional production services, Isaac – a cloud based asset management tool product for community media stations, and event and screening room rentals to round out its revenue sources. Come to learn, be inspired and share your own creative ways to prepare for strengthening your community media centers. Presenters: Shelley Wolfe, PSTV, Matt Sullivan, LMCTV and Bob Kelly, NewTV
Strategic Revisioning of Media Centers & Channels 

How do you engage your community to help envision and build the future of your PEG access or community media organization? In this workshop, panelists will explore old ideas, new practices and strategic planning to sustain and grow community media organizations in the long term. You'll see examples of how centers are re-inventing themselves in the areas of: program distribution, membership, fundraising, community outreach, non-profit & business partnerships and more. You will also learn the value of maintaining both strong and weak ties to a variety of groups and individuals from across your community, and how those ties can help insure the future, by sustaining the vitality of your media center. 

Please bring your own ideas and questions! Presenters: 

James Faber, Queens Public TV, NY (moderator), 

Jeff Hansell, Belmont Media Center, MA and 

Greg Sutton, Manhattan Neighborhood Network.

Cable Cord Cutting Reality Check – State Public Policy & Local Survival Strategies:  This workshop will show the reality of the cord cutting phenomena and how it is impacting franchise fee revenues. We will explore State Public Policy Strategies for PEG advocacy and also alternatives to funding your operation when franchise fees wane or disappear. For government or independent operation we will discuss alternative funding schemes including monetized internet distribution and Roku as a way to keep local content on the air independent of the cable box product. Presentations and Q&A interaction with the attendees. Presenters: Tony Arrien (NY) (moderator), Zebulon Schmidt (NY), Melinda Garfield (MA), Lisa Byer (VT), Tony Campos (VT)
Ask the Experts: Legislative Updates, Franchise Agreements, Public Policy and More: This workshop will answer your legal questions about Franchise Agreements, National Public Policy matters, and legislative issues that may affect your Community Media operations. The presenters will update you on the status of FCC rulemaking proceedings affecting local governments and PEG, and initiatives in Congress that affect local governments and PEG, and will give their views on the likelihood of initiatives being implemented or enacted and their likely effect on PEG. Presenters: Jim Horwood & Mike Wassenaar
Using Marketing, Content, and Partnerships to Expand Your Reach: How can you use strategic alliances to help extend your media centers' capacity, broaden your audience reach and develop creative content? Partner marketing is mainly about leveraging the power of relationships to grow in a way that's sustainable and not pushy — a way that feels good. In this workshop members of BRIC's Community Media team will talk about how they use partnerships as part of their long term strategy and best practices for marketing execution. Please be prepared with some real-life challenges at your media center to brainstorm possible solutions with the BRIC Community Media team. Presenters: Julie Sturm Alease Annan and Charles Hailer,  BRIC Marketing and Partnerships
DIY Technology for Small Stations: "Chief, Cook & Bottle Washer" – Learn low budget techniques from small operations where extra paid staffing is not available. Find out what a low budget Maine station is doing to produce content with one camera operator, editor and producer.  Streamlining production using templates and Yankee ingenuity. Presenter: JP Fortier. Together with
"The Single-Camera Shoot"  – A 30-minute workshop on one-camera shooting to enable editing so as to hide the fact it was a one-camera shoot. Presenter: Peter Pijoan.
Creating Compelling iPhone (Smartphone) Videos on a Shoestring Budget: Learn how to master the tools of mobile production through different applications and add-ons for your handheld device! Mobile devices have created a space for people to create content and share it instantly with others. Some users may even consider themselves citizen journalists. The importance of having instant access to information and sharing this with others is a way to connect and build community. Through the use of mobile storytelling, journalists, activists and media makers can now expand beyond their story with the ability to show their neighbors–locally and globally – the action as it happens. You can get live shots without attracting attention, and you can get inside settings that are cramped or crowded. This workshop will show you how to pre-produce, produce and edit your movie, all using your smartphone. Presenters: Amy Davies
The workshop schedule as we knew it in August is in the EnvisionFuture-mailer, but check back for additions and amendment as we progress!
The updated schedule for all weekend events is here –> Draft schedule – 09-14-18
---
HOTEL INFORMATION

Hotel blocks absolutely, positively will close on Friday, September 21.
Rates are $149/night – October 10 & 11 (Wednesday, Thursday)
$199 – Friday, October 12
DoubleTree is two short blocks away from Proctors and is the best place to stay for one night only.  As of 9/19 there are still plenty of rooms for Oct. 10 and 11. Register at this link, use ACM for the member rate. DoubleTree phone: 1-518-393-4141
Hampton Inn is out of rooms as of Wednesday 9/19. If you need to stay all three nights or October 11 and 12, please email Zeb Schmidt zschmidt@proctors.org OR call him at 1-518-382-3884 ext 311.
There are many other hotels in town, of course.  College reunions in the area this weekend may make accommodations scarce, so please plan ahead!
---
Wednesday, October 10th
     Wednesday evening: Welcome
Thursday, October 11th
     Trade Show and Presentations
Friday, October 12th
     Workshops and Special Events
The updated schedule for all weekend events is here –> Draft schedule – 09-14-18
---
About Proctors & Schenectady
Do you know about the beautiful historical Proctors Theatre? Keep reading! Schenectady has long been known as the city that lights and hauls the world, but it also holds an auspicious place in television history. Beginning with test broadcasts in 1928, W2XB, located three miles from Proctors, was one of the first experimental television stations in the world. Later, as WRGB, it had one of the few pre-WW2 commercial licenses, and is still the CBS affiliate located in Schenectady today. On May 22, 1930, Proctors hosted the first public demonstration of television when—under the direction of General Electric broadcast pioneer Ernst Alexanderson—a pit orchestra played to the image of a conductor sent from the nearby GE Realty plot. Schenectady's City Hall is within view of Proctors.  The state capital, Albany, is 15 miles straight down State Street/Central Ave, putting Open Stage Media in the political cross-hairs of those making decisions that directly affect public programming. Schenectady doesn't just light and haul the world—Schenectady educates it, entertains it and eagle-eyes, it too.
---
ACMNE Trade Show & Vendor Information
Thursday, October 11, 2018 will be dedicated solely to the Northeast Region's Trade Show from 9:00am to 4:00pm, with time for special presentations in the morning and afternoon.
This year's exhibitors
Comrex – Platinum Sponsor
Cablecast Community Media by Tightrope Media Systems – Gold Sponsor
CASTUS – Gold Sponsor
TelVue – Gold Sponsor
Access AV
Barbizon Light of New England, Inc.
B&H Photo Video
Com Tech, Inc.
D2 Productions
ENCO Systems
Hunt's Photo and Video
Integrated Solutions Group
JVC Kenwood
Municipal Captioning, Inc.
Ross Video
Tape Services, Inc.
Unique Media Systems
Thank you for your support of the ACM-Northeast!  We look forward to seeing you in Schenectady!
---
SATURDAY, OCTOBER 13:
Stay for the
NOR'EASTERS VIDEO FESTIVAL AWARDS
and ACM-NE SPECIAL AWARDS PRESENTATIONS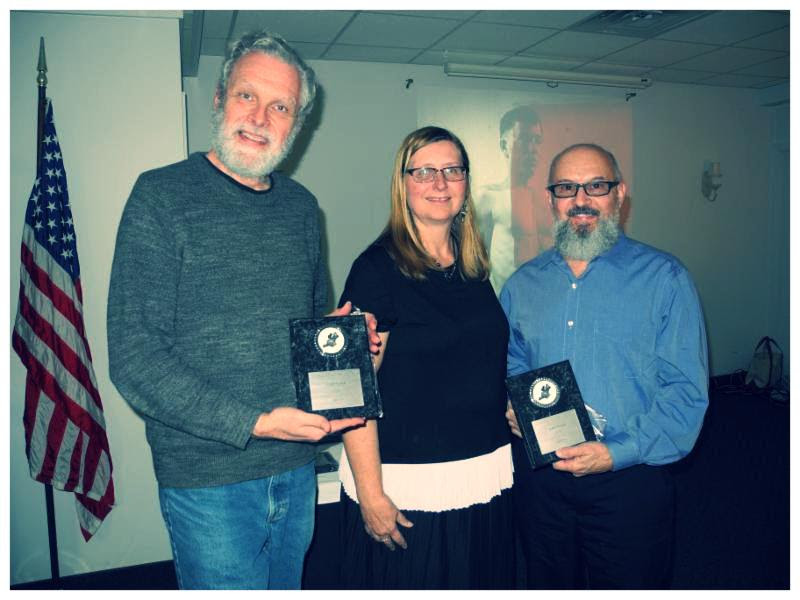 At the GE Theater (inside Proctors)
Luncheon begins 11:15am and the ceremonies at 12noon!
Please stay tuned for the full information on the No'reasters Video Festival winners and the registration link!