Ernesto Aguilar, Board Member, National Federation of Community Broadcasters
Ernesto serves on the Board of Directors for the National Federation of Community Broadcasters, the largest and most established organization representing community radio and independent media nationwide. He has been program director at KPFT in Houston, Texas since 2005, and counts programming, online strategy and fundraising among his responsibilities. In addition, Aguilar is a journalist whose work on diversity, engagement and related subjects has appeared in many outlets.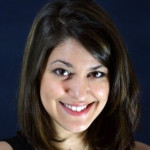 Michelle Alimoradi, Tightrope Media Systems
Michelle Alimoradi has worked as a freelance Radio/TV producer for many years. She has also been involved with several youth media programs, serving both in outreach and recruitment as well as a production instructor. She has co-coordinated the pop-up radio/tv makerspace Really Rad Radio & TV Takeover at the Allied Media Conference since 2013. Michelle served briefly as a social media and online outreach intern for Democracy Now!. She is now the marketing and communications liaison at Tightrope Media Systems. She is passionate about fortifying community media outlets, independent journalism, grassroots organizing, and other creative new media projects.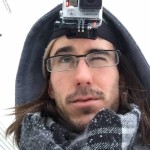 Chris Anderson, AS220, Media Arts Manager
Chris Anderson graduated from SUNY Buffalo in Media Study. He spent time with the Digital Arts Service Corps and Media Arts Center San Diego before starting his position at AS220 in Providence, RI. He manages their darkroom photography and media arts program which is collaborating with other community organizations on building a LPFM radio station scheduled to go on air summer 2016.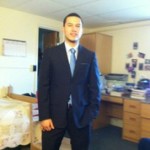 Jacob Aparicio, Reel Youth Hartford Film Festival, Festival Organizer
Jacob Aparico is an active member of the Hartford Community. In 2013 he, along with a group of colleagues, created the Reel Youth Hartford Film Festival as an avenue for youth artistic expression. Starting as a service project of Public Allies CT, the Reel Youth Hartford Film Festival has since grown significantly, tripling in size of student submissions. Currently Mr. Aparicio is employed at the City of Hartford in the Office of Mayor Segarra.
Bill August, Epstein & August, LLP
Bill is a partner at Epstein & August, LLP, a law firm specializing in representing municipalities and many access corporations in cable television licensing and access corporation matters, including formation, tax exemption and governance of nonprofit corporations and related matters. Bill has represented many municipalities in cable franchise renewal and cable regulatory matters and was previously General Counsel to the Massachusetts Cable Television Commission. He is counsel to the Boston Community Programming and Access Foundation, New England's largest access corporation and provides counsel on licensing matters, governance, tax exemption, policy guidelines, First Amendment issues and other matters for many access corporations. Bill was also previously General Counsel to Action for Children's Television, a leading public interest media reform nonprofit. Bill is a graduate of Princeton University, A.B. '76 and Harvard Law School, J.D. '80.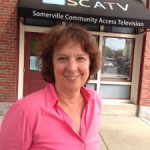 Heather Aveson, News Director, SCATV
Heather brings extensive news producing experience to SCATV's Somerville Neighborhood News program. She began her career at WGBH – TV, Boston on The Ten O'Clock News with Christopher Lydon. There she learned to pursue the highest journalistic standards and to look beyond the obvious story. She also worked on The Science Gazette while at WGBH. A series ahead of its time, the show foresaw the integration of science and technology into everyday life. Young scientists learned media storytelling in order to reach a broader audience. Her experience at The Science Gazette has been a great foundation in her work with journalism students at SNN. She has also worked in broadcast news in Baltimore and Atlanta. Back in Boston Heather has worked as a freelance TV producer, event planner, and news and features writer for local and national outlets. As a Boston native Heather has a deep appreciation for the unique place greater Boston holds in the world. Her knowledge and passion for quality journalism is evident in her news producing and SCATV is fortunate to have someone of her caliber on the team.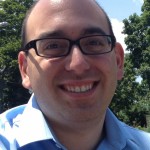 Jonathan B. Barbato, Production Coordinator
Jonathan has a passion for community media. He is currently a Mass Access Board Member and is employed as Arlington Community Media Inc.'s Production Coordinator. He also works as a freelance filmmaker focusing on education with the Harvard Kennedy School and the Mass Literacy Foundation. Jonathan had previously been a member of I.A.T.S.E. Local 161 as a Script Supervisor based out of New York, working with some well known clients, including Hasbro, HGTV, MTV, PBS, Showtime, the Boston Red Sox, the New England Revolution, and others. Before that he worked with Stoneham TV as its Programming & Training Coordinator. He is pleased to be working again in Public Access Television and serving Massachusetts by promoting media literacy. You can contact Jonathan at jonathan@acmi.tv.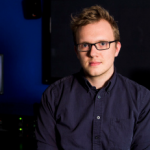 Ian Bauer, Project Coordinator, Paradise City Press, Northampton Community Television
Ian is a videographer and web designer on staff at Northampton Community Television, a nationally recognized community and public media center in Northampton, MA. He runs ParadiseCityPress.org, a citizen-journalism project of the station. He also trains high-school and college interns in video production and journalism. Ian graduated from the Connecticut School of Broadcasting in 2011 and went on to work in community media and freelance video. He also appeared on the fourth season of NBC's America's Got Talent.

Nancy Bauer, VP Sales and Corporate Sponsorships, CT Public Broadcasting Inc.
Nancy has spent over 30 years in the broadcast industry. Specialty is building community partnership using media as the catalyst to educate, inform and inspire.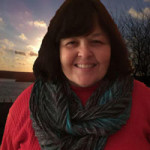 Lori Belché, Station Op. Mgr., Somerset Access TV
Lori is the Station Operations Manager at Somerset Access TV. She is no stranger to PEG Television having been part of it since 1982. Lori's is currently working a reality TV show as well as a few other outside projects with her husband production company Outsource Creations. She also has an extensive background in theater and vocal performance.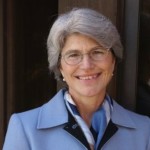 Nancy Benben, Hartford Foundation for Public Giving
Nancy Benben is Vice President at the Hartford Foundation for Public Giving, responsible for all the communication and marketing efforts at the Foundation, as well as the Community Indicator's Project. Previous positions held by Nancy include first vice president, director of marketing communications at New Alliance Bank (now First Niagara). She also served as chief communications officer at Hartford Public Schools, and as vice president, marketing and corporate affairs at the Hartford Courant, and as vice president, advertising and corporate marketing at the Hartford Financial Services Group. Nancy is a graduate of Hartford Seminary's Women's Leadership Institute, and a trained spiritual director.

Peter Bergstrom
Peter is the owner of Comms Mobile Solutions. A company that specializes in the construction, repair and supplying of parts for your mobile broadcast vehicle, with a combined 30 years in the mobile electronics field and 15 years of construction, service and repair of mobile communication vehicles in both broadcast and military applications.

Roland Boyden, Production Manager, BCTV
A lover of all things public access, Roland Boyden has been working at BCTV in Brattleboro, VT since 2006 during which time he's overseen much of the stations technology upgrades including the installation of a new HD broadcast studio in 2011. His latest undertaking has been to bring full HD video to the station's live remote broadcasts using a combination of new consumer and professional products.
Lauren Brenner, HR Generalist and Consultant
Lauren is a highly-experienced HR Generalist and Consultant who brings to clients 25+ years of experience. Her accomplishments include:
• Advancing organizations in a variety of industries as restaurant, retail, manufacturing, health care, IT, communications, property management, and educational industries in for-profit and non-profit environments.
• Using her interpersonal skills to enable people and organizations to grow and develop, thereby meeting their business needs and personal goals.
• Providing observant analysis and detailed assessments to assist organizations with their business challenges.
• Creating and redesigning HR Departments to assist the business operations of companies.
• Developing and implementing programs in the areas of Employee and Supervisory/ Management training, innovative recruitment, employee relations and retention, safety/worker's compensation, employment law and compliance, training and development, compensation and benefits.
After receiving a Bachelor of Science Degree in Labor Relations and Personnel Management from SUNY/Brockport and prior to joining the HCR Group, Lauren spearheaded the HR Department for leading furniture & automotive retailers and a printing manufacturer in New England. They include Jordan's Furniture, Boch Enterprises & Automotive, and Quebecor World RPC. Lauren has been providing HR consulting services for over 10 years and is Principal and President of the HR Services for Telamon Insurance and Financial Network.

Steven D. Brewer, President of the Board of Amherst Media
Steven is President of the Board of Amherst Media and co-founder of the Makers at Amherst Media maker community. He is a member of the UMass Amherst Biology Department faculty and Director of the Biology Computer Resource Center, where he serves as a consultant to faculty on the implementation of technology in support of education. He has been active in supporting technology education outreach initiatives, including the New England Regional Developers Summit, and co-founded Hack for Western Mass. A fluent speaker of Esperanto, Brewer is an award-winning author of Esperanto-language haiku and haibun.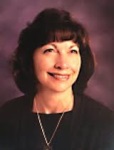 Sue Buske, President, Buske Group
For the past 35 years, Sue Buske has represented local governments, citizens, and community organizations in their interactions with cable companies. Ms. Buske is widely recognized as one of the leading experts in the United States on cable policy and local cable programming issues. She is a highly experienced negotiator who has had success in translating community needs and interests into contract language that delivers new and improved cable communication services in both small and large communities across the United States. She has received numerous national awards, including the George Stoney Award for Humanistic Communications. An award bearing her name, The Buske Leadership Award, is presented annually by the Alliance for Community Media to persons providing outstanding leadership in the field of local cable programming. Ms. Buske's alma mater, the University of Wisconsin at Platteville, selected her to receive a Distinguished Alumnus Award in 2000.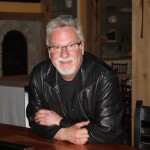 Tony Campos, Executive Director of Central Vermont Television
Tony is the Executive Director of Central Vermont Television, a non-profit community media and technology center located in Barre, Vermont. Tony has developed a high-definition (HD) digital studio connected with Charter Communication Cable. CVTV's mission is to provide local citizens with access to training and state-of-the-art digital video tools as a means of personal, political and artistic self-expression. During his career, Tony has worked with organizations like Turner Sports to stream Vermont Frost Heaves games and the ABA National Championship over the Internet. From the Turner Sports, Tony recognized the market was moving towards the Internet– and that the public was upgrading to smart phones for mobile access.



Kayla Creamer, Government Access Coordinator & Director of Programming
Kayla started working at Amherst Media in May 2010 as the Government Access Coordinator and became the Director of Programming in 2011. Aside from maintaining the station's cablecast system and handling a portion of the production tasks, she also oversees Amherst Media's archive project, which has been in full swing since the Spring of 2014. Kayla graduated from UMass Amherst in 2009 with a B.A. in Communications and started a freelance photography and videography business shortly after.
Laura Deustche, Director of Education & Production, PhillyCAM
Laura Deutch is the Director of Education and Production at PhillyCAM. She is committed to using media as a tool for social justice, creative expression and community organizing. In the last 2 years, she has overseen the development of PhillyCAM Latino and PhillyCAM Voices, a community news program and has helped shape the Tech Lounge, a vibrant new space for youth and education workshops. She maintains her own creative practice as a media artist whose projects engage communities in place-based storytelling and collaborative art projects. She coordinates the Philly Youth Media Collaborative and produces videos for the Termite TV Collective.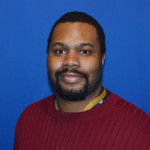 Robert Dokes, Studio Associate, BevCAM
Originally from New Jersey, Robert is a graduate of Gordon College with a B.A. in Communications Arts. Before coming to BevCam in 2007, he worked for Appleseeds and Electric Insurance in customer service. As a Studio Associate he is primarily responsible for programming, but also trains BevCam members and BHS students in Studio production and Non-linear editing. Robert brings dedication as well as vast technological knowledge and studio experience to the bevCam team.


Eric Dresser, Executive Director, Hingham Community Access & Media of Hingham
Eric is the Executive Director of Hingham Community Access & Media of Hingham, Massachusetts, which was established in 2011. With such a recent and relatively late start compared to many of our neighbors, HCAM has grown quickly under Eric's leadership. Beginning as a public only operation, HCAM quickly grew to additionally take on the management of both government & educational access in the years since HCAM's founding. Eric's background in production and community media center operations management have been extremely instrumental in getting HCAM off the ground, so quickly becoming a valued community organization in a very short time.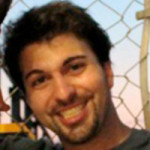 Peter Gargaro, Youth Program Coordinator, Billerica Access TV
Peter comes from the Detroit area and graduated from Ithaca College in New York with a degree in Communications. He loves to travel with family, see new sights and meet new people. Before joining the BATV team, Peter produced guerrilla improv television shows for Ithaca College, interned with Viacom in New York City and worked as a videographer and editor for several ad companies in Detroit. Peter aspires to help others learn and gain access to media in any way he can. When he is not producing video projects and working at BATV as the Youth Coordinator he can be found biking, listening to movie scores and trying not to eat too many gummy bears.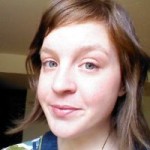 Tricia George, Director of  YOUmedia and Teen Services for Hartford Public Library
Tricia has spent the last 9 years working at the intersection of youth, community, and media. She is a trained community organizer with a penchant for dreaming big and strategically building capable, driven teams. Her greatest accomplishment to date is co-founding a small library in Millvale, PA, but seems to lack a healthy sense of fear or reticence. She has been called a lot of things, including, but not limited to, creative and enthusiastic. Tricia is currently Director of YOUmedia and Teen Services for Hartford Public Library, an institution that has captured her heart. So much so, that after living in 7 states in the last 12 years, she has decided to buy a home in Hartford! She looks forward to biking the entire city, memorizing every bus route, and growing absurd amounts of fruits and vegetables. She loves going to work everyday and is committed to helping young people do more of what they love and find the resources they need to live fulfilling and engaged lives.


Ellen Gugel, GPC
Ellen has won hundreds of grants for clients. She's helped dozens of nonprofits from grassroots to large agencies: social services; arts and culture; environmental; animal welfare; advocacy. As Director of Foundation and Corporate Relations at Lutheran Social Services (2010-14), she created a successful grants program. At Tower Hill Botanic Garden (2004-07), she oversaw annual appeals, major gifts, membership, and foundation/corporate support and secured $4 million in grants for a $12 million expansion. As Executive Director, Ellen led Orenda Wildlife Land Trust (1998-2004) with new grants and membership programs and the organization's first capital campaign. Ellen earned her MBA from Boston University. www.grantsandmore.org

Robert Haigh
Robert has been with Access A/V of Concord, NH as their product and facilities specialist for the past five years.  Robert brings 21 years of television management to the company, having been General Manager of WCAT in Wakefield, MA for 16 years and 5 years at the helm of LTC Lowell's Community Media Center. He worked for a time as the SQA Manager at Broadcast Pix and has attended certified seminars at NewTek for the TriCaster Pro line of Switchers and for Panasonic's new line of DLP projectors. Robert is a licensed private pilot and is graduate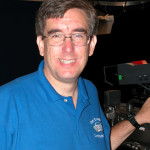 Russ Hannagan, Executive Director, EBTV
The East Bridgewater Community Television Board of Directors is pleased to introduce Russ Hannagan, our Executive Director. Russ has worked at Falmouth Community Television on Cape Cod for six years as their Training & Operations Manager. He also worked at Lowell Telecommunications in Lowell, Mass. as their Government Access Coordinator. Russ brings with him an extensive knowledge of what it takes to operate and to grow a successful local access television facility. Russ was also the Program Director for Revere's KBLE TV13. He holds a degree in Broadcasting and Film from Boston University & is a U.S. Army Veteran. While in the service, Russ worked as a DJ on a radio station in Honduras, & newscaster at Fort Bragg North Carolina, as well as a reporter in Seoul, Korea during the 1988 Olympic games A native of New Jersey, Russ now happily lives in East Bridgewater.

John Hauser
John is an IT consultant and digital media archivist from Eureka, CA associated with Access Humboldt. He received the 2015 Buske Leadership Award for his work promoting video archiving at the local, regional and national levels of the ACM. He founded the Community Media Archive, in partnership with the Internet Archive and Access Humboldt, where public access TV stations and Community Media Centers can archive their video and have them automatically transcoded into MPEG2, MPEG4 and OGV formats. The CMA has grown to 45,000 videos from 54 access centers around the country. He has spoken at six national ACM and several ACM Regional conferences about the Community Media Archive and assisted many access centers in understanding how to work effectively with the Internet Archive.



Jim Horwood
Jim is a partner in the Washington, DC law firm Spiegel & McDiarmid. He has over 40 years of practice specializing in matters covering a wide range of communications and energy law. Jim advises local governments and nonprofit organizations on all aspects of telecommunications, including cable franchise renewal and enforcement, PEG access issues, and municipal ownership and operation of infrastructure. He has served since 1990 on the Board of Directors of the Alliance for Community Media as special appointee for legal affairs.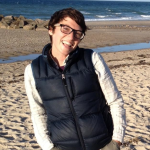 Erica Jones, Membership & Outreach Director, SCATV
A native to Upstate NY, Erica has created a home here in the 'Ville and has grown extremely enthusiastic with her work at SCATV. Since beginning her career in 2009 with community media, she has developed a better understanding of grassroots, community media and its significant role in our technologically-driven society. She believes through the use of media, social change can take place, which can offer a glimpse into the injustices and uniqueness of many communities. As the Membership and Outreach Director, some primary responsibilities include marketing & communications, event coordination, member engagement and support, intern supervision & mentorship, facilitating community media productions including Hello Neighbor, Meet the Merchants, Legacies: a Journey through the Interesting Lives of Elders and Maker Space as well as founding the Cinema Somerville Film Screening series, Rough Cut Media Series & Potluck & Lecture Series. Erica also enjoys collaborating on digital storytelling programs which increases awareness about issue-based topics impacting the Somerville community. Erica serves on the Somerville Local First board and on the Alliance for Community Media Northeast Region board of directors.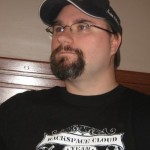 Jim Jones
Known to his friends as Dr. Jones, Jim has over twenty years of extensive experience in technology development in the sectors of education, television/radio, and human relations/payroll; consulting for businesses and organizations all across the United States.  Currently the Operations Manager for DoubleACS in Attleboro, Massachusetts; Jim oversees more than 300 staff productions on a yearly basis each requiring multiple levels of distribution and archiving.  Jim is also a featured speaker of JVC, speaking at seminars about point-to-point and streaming video technology for the broadcast industry.

Kim Miot
Kim has been running PACTV Community News since its inception in 2012 as the News Director. The weekly magazine style show covers 4 towns on the South Shore of Massachusetts. PCN also rotates 8 different on-going segments that provide great community connections such as: restaurant review, health & wellness, town manager, design corner and doctor's orders. Before joining PACTV, Kim has been an Executive Director to two start up access stations and has been in access for 15 years.
Llu Mulvaney-Stanak, Development & Outreach Mgr., VCAM
Llu is a proud queer Vermonter, radio host, DJ, podcaster, community media professional and fierce social justice activist. Since 2014, Llu has worked on establishing development work for VCAM, bolstering their outreach efforts, and leading the low-power community radio station building of 99.3FM, WBTV-LP. With over 20 years of media-making experience in radio and video, community organizing, politics, and non-profit leadership, Llu brings a well-rounded approach to their work at VCAM.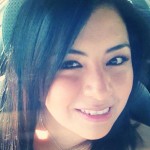 Sheila Navarro, Senior News Producer "The Local Live" Larchmont Mamaroneck Community Television, Mamaroneck, NY
Back in Peru, during the terrorism years, Sheyla Navarro grew up watching journalists report on horrific acts of violence and corruption in the late eighties and early nighties. The courage of investigative reporters fighting to expose the truth to the Peruvian people, woke up Navarro's passion to start a career in Journalism.  News reporting makes her heart beat fast, especially if she is breaking news.  After ten years of school, combined from her time at the Peruvian University of Applied Sciences and at SUNY's Purchase College, she finally obtained her yearned for Journalism degree in 2013.
She has worked in Peru as a magazine editor, political writer, radio host and television reporter. Her experience in New York started at LMCTV as a community producer, later at CNN America in the production of Early Start and Starting Point working with CNN anchors Soledad O' Brian, John Berman, Zoraida Zambolin, Christine Romans and Brooke Baldwin.  Now she is running LMCTV's first news magazine show The Local Live.  Sheyla loves teaching children and students to become reporters and editors. Contact her at snavarro@lmctv.org for internship and volunteer opportunities at The Local Live.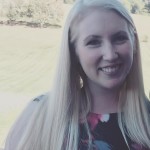 Christine Olson, Lead Instructor Makers Program, Amherst Media
Christine Olson is a doctoral student and instructor in the Department of Communication at the University of Massachusetts Amherst.  Her research focuses on social practices surrounding new media technologies, social inequality, and digital media literacies. In addition to her work at the university, Christine has facilitated media literacy programs for elementary and middle school students and is currently a coordinator of  Makers at Amherst Media (M@AM), a local makerspace where she directs an after-school program focused on creative configurations of technology, art, and digital media.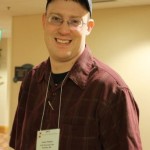 Jim Palmer, Production Manager, Peabody Access Telecommunications
Jim Palmer has been involved in community media since the late 90's where he started as a volunteer for Peabody Cablevision through the high school's volunteer TV Club program. After receiving a degree in TV/Video Production from Emerson College in Boston, MA he went on to work for Danvers TV for nearly 8 years until accepting a position in his hometown in 2010. He is currently the Production Manager at Peabody Access Telecommunications in Peabody, MA. In his spare time, Jim is an active Amateur Radio operator and emergency communications volunteer, avid weather spotter and coordinator, and enjoys camping, hiking, and other outdoor events.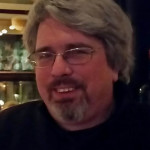 Bryan Patton
Bryan trained as a mechanical engineer and excels at creating projects with complicated electrical circuitry and mechanics. He possesses a great deal of knowledge about composites, mold making and fabrication of all types, from carbon fiber to CNC machining. His skills also encompass welding and woodworking. Mr. Patton is an expedient and profuse "Maker". His portfolio includes making: 3D Rep Rap Printers, LED Cubes, Nixie Clocks, custom machining, microprocessor electronic kits -Arduino, Raspberry-Pi.

Debra Rogers
Debra has worked in Community Media since 1982. She is the Executive Director/CEO of Falmouth Community Television, a position she has held since 1996. Through her ongoing involvement with the Alliance for Community Media (ACM), a national trade and advocacy organization, Debra works to advance the cause, and garner support for Community Media on the state, region and national level. She currently serves on the ACM Northeast Region Board as co-chair of the conference committee. Debra served on the ACM National Board of Directors for 12 years, serving as Chair from 2009 – 2012. On a local level, Debra is a former board member and a founding member of ArtsFalmouth, has served on the board of the Falmouth Cultural Council and is an active member of the Falmouth Chamber of Commerce, Falmouth Local Emergency Planning Committee and is in her second term as an elected town meeting member. Debra holds a Bachelor of Science in Communications from Fitchburg State University.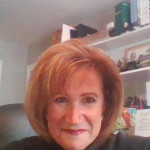 Devra Sisitsky
Devra has a a unique blend of skills, talents and resources that are suited to successfully manage a wide array of Makerspace ventures.She was asked to assist with the presentation of the 2014 NY Maker Faire and to join the Manufacturers Alliance of Communities Commission to Promote Makers in Cities across America, sponsored by the White House. Throughout her career Mrs. Sisitsky was instrumental in over 32 successful business startups in healthcare, media, and construction. Mrs. Sisitsky brings a diverse skill set based on 34 years of business exposure. She is passionate about about solving the skills gap in New England and impacting the economy through innovation.

Cor Trowbridge
Cor has been the executive director of BCTV since 2006. Previously, she was the Community Development officer for the Town of Brattleboro, Vermont, and has a Master's in Regional Planning from U. Massachusetts-Amherst. Cor came to BCTV with administrative skills and a background in volunteerism and community organizing from past work experience and as a student member of the Public Interest Group in Michigan during her college years at U. Michigan-Ann Arbor. Now that she has a few public access television milestones under her belt, including– contract renewal, cable company acquisition (Adelphia-Comcast), intervening in a VT Public Service Board docket, website launching and re- launching, facility transition to HD, and developing a fee-for-service production model as an alternative revenue source– all as a small (<$250K) station, Cor finally admits she may have some "tips & tricks" to share with others in the field.

Mike Wassenaar
Mike is President of the Alliance for Community Media, the organization which supports, promotes and defends Public, Educational and Government Access television in the United States. He regularly leads seminars and lectures on community-based media organizations throughout the United States, and has made presentations for before Congress, the FCC and other national and regional media organizations. Mike served thirteen years as Executive Director of Saint Paul Neighborhood Network, a community media center in Saint Paul, MN. During that time, he worked as lead partner in the Community Technology Empowerment Project, an AmeriCorps program promoting digital literacy in the Twin Cities. Mike has worked in community television and community and public radio for over thirty years in Minnesota and Wisconsin. He got his start in radio working in a youth media program as a high school student in Minneapolis. He produced news and public affairs and entertainment programs with community volunteers at KFAI Minneapolis and WORT Madison, and was a reporter and radio host with Wisconsin Public Radio.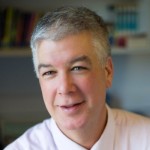 Robb Zarges, SCATV Interim Exec, Dir. and President/Founder at Kainos Coaching and Consulting, LLC
Robb is a 22-year veteran in nonprofit management specializing in strategic planning, executive coaching, and organizational capacity building. While acting as the Interim Executive Director, he will help SCATV interpret and implement its new strategic plan, as well as work with the Board of Directors to identify the right kind of person to lead SCATV to a new season of providing the best in creative expression and freedom of speech for the residents of Somerville.

---
---