Martha Fuentes-Bautista (mfuentes@comm.umass.edu)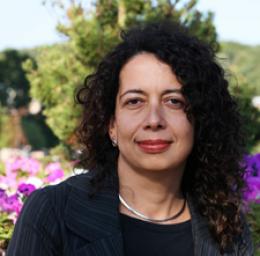 is Assistant Research Professor and Director of Engaged Research and Learning in the Department of Communication, and the Center for Public Policy at the University of Massachusetts, Amherst. Her research focuses on digital media and social inequalities, and the role of media activist networks, community media, and media reform movements in shaping media democracy and social inclusion in the U.S. and Latin America. Her current research explores the impacts of digital community media on local governance and citizen participation. She is also co-founder and co-facilitator of the Western Mass Media Justice Network, a network of community and independent media practitioners, educators, and activists concerned with media access, policy advocacy and strategic uses of media to advance inclusion and social change in the Pioneer Valley and beyond.
---
The ACM-NE has also selected the winners of the Alliance for Community Media Special Awards.
The winners will be recognized at the Keynote Special Awards Luncheon on Friday, November 20 in Hartford, CT.
Linda Carbino, CATV, White River Junction, VT will receive this year's Rika Welsh Community Impact Award. A producer for over 8 years, Linda has produced over 600 programs on various disabilities. "Her desire to have people in our community understand that because a person has a disability is no reason to treat them as an outcast and no reason not to hire them for a job," said Bob Franzoni who nominated her."This is a perfect example of what public access TV is all about."
Shirley Ann Bruno, Public Access Corporation of Lake Success, NY will be recognized with the Chuck Sherwood Leadership Award. For the last 20 years, Shirley has been Executive Director of PATV. "Shirley has taken a one room operation with bare bones equipment and grown it into the two studio state of the art equipment community access center it is today," said Grace Gella who nominated her. "She has fought hard in franchise negotiations to make sure the 15 incorporated villages of the Great Neck North Shore community had access to freedom of speech through its public access center. It is because of her leadership that PATV has garnered so many awards."
We will not have a Brian Wilson Mentor Award presented this year.
---
---